In order to use the Bulk Upload facility you will need to log into www.acwcerts.co.uk
Once logged in under the Apprentices tab  you will see the option Bulk Upload '.
This will take you to the Bulk Upload section where you can download the template document that needs to be completed and also where you will need to upload the completed CSV file.
There are two file formats that are available for the Bulk Upload facility. The Excel file can be found on the ACW website ƒ, this is the file that we recommend to use.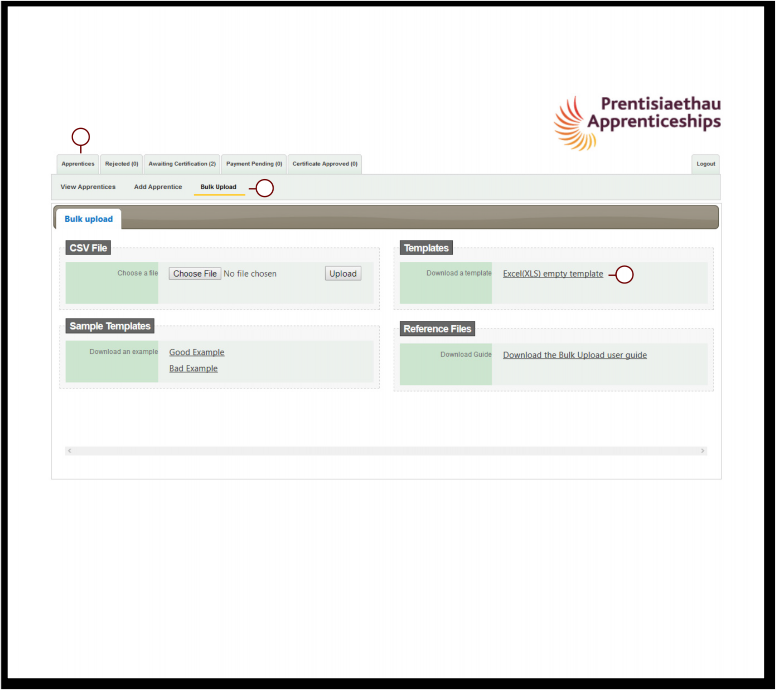 There is also a CSV file available from the ACW support team and if you wish to use this format, please contact:
Telephone: 0844 326 7565
E-mail: acw@fisss.org
REMEMBER
Both file formats require codes to be entered for some of the fields, this is because the corresponding field on ACW has a drop down menu that requires a selection to be made and each of the available selections has a corresponding, identifying code in the underlying ACW database.